Villas HM Palapas del Mar 4★
Beautiful small hotel in a wonderful location , equipped with all the amenities for a dream vacation in paradise. The perfect holiday destination for those seeking peace and quiet and connoisseurs.
---
LOCATION AND SURROUNDINGS
Directly on the white sandy beach, beautifully embedded in the surrounding nature. It is approximately 180 km to Cancun Airport. Transfer time: about 3 hours
first beach location, quiet

Beach: sand, loungers: free of charge, parasols: free of charge
cancún airport approx. 180 km

beach direct

Town center/town center approx. 1 km
---
THIS IS WHAT YOUR ACCOMMODATION OFFERS
Check-in time from 3:00 p.m

Check out time until 12:30 p.m

Hotel opening: 2016

Reception: daily 08:00 – 00:00, 24 hours a day, languages: English, Spanish

Pool: no charge, outdoor, fresh water, daybeds: no charge

Bath towels: against deposit

souvenir shop

Internet: WLAN/WiFi

Payment methods: TUI Card / VISA, MasterCard, American Express

pets are not allowed

Floors: 2, rooms: 52

Country category: 4 stars
Your accommodation offers the following catering options:
Breakfast: breakfast

Half board: breakfast, choice of lunch or dinner

All inclusive: breakfast, lunch, dinner, selected non-alcoholic drinks: 11:00 a.m. – 11:00 p.m., selected national alcoholic drinks: 11:00 a.m. – 11:00 p.m., AI bracelet compulsory
Description of the catering offers:
Breakfast: 7:30 a.m. – 10:00 a.m., buffet

Lunch: daily 1:00 p.m. – 3:00 p.m., buffet

Dinner: 7:30 p.m. – 10:00 p.m., buffet

Snacks: daily 11:00 a.m. – 7:00 p.m

Christmas special: buffet, wine/beer/soft drinks, New Year's special: buffet, wine/beer/soft drinks
Restaurants: 2

"Restaurante Buffet" restaurant: cuisine: international, Italian, local, Mexican, buffet

Specialty restaurant "Sushi Bar": Cuisine: sushi, à la carte, for a fee, daily 7:00 p.m. – 11:00 p.m

Bars & more: 2

Pool Bar Indoor "Pool Bar": 11:00 a.m. – 6:00 p.m

Sky bar "Sky bar": 11:00 a.m. – 6:00 p.m
For a fee (some external services)
Massages: Third-party provider, cash payment
---
INFORMATION AND SERVICES ON HYGIENE MEASURES IN THE ACCOMMODATION
Please note that there may be performance restrictions in the hotel facilities, activities, services and catering when the hotel reopens – also due to the requirements of the respective authorities. Together with our hotel partners, we do everything to ensure that your stay is as pleasant as possible.
HYGIENE MEASURES IN THE ACCOMMODATION
Disinfectant effective against COVID-19 viruses is accessible to the guest:




In the public areas

Wearing a mouth-nose cover for guests is mandatory:




In closed rooms of the public areas (except in the room).

Wearing a face mask for the hotel staff is mandatory:




throughout the hotel (facility) and all public areas
Distance to the nearest doctor (in meters): 1200

Distance to the nearest hospital (in meters): 1200

Distance to the nearest pharmacy (in meters): 1000
POSSIBILITY OF TESTING BEFORE THE RETURN JOURNEY/RETURN FLIGHT TO PRESENT AT CHECK-IN
Antigen or PCR test is offered directly in the hotel (sometimes by third-party providers):

Antigen or PCR test is offered (in some cases by third-party providers) in the nearest test center:
Junior Suite Private Pool
Junior Suite Private Pool (JSX2), Junior Suite, Non-Smoking Rooms
approx. 28 m²

Total number of rooms in this room type: 1, layout as follows: combined living room/bedroom

2 queen size beds (1.8x2cm)

Air conditioning: free of charge, cold

Safe: without charge

ceiling fan

Minibar: for a fee

Telephone, television: flat screen, satellite TV

Shower, toilet, hair dryer, cosmetic mirror

Terrace: with seating, with private pool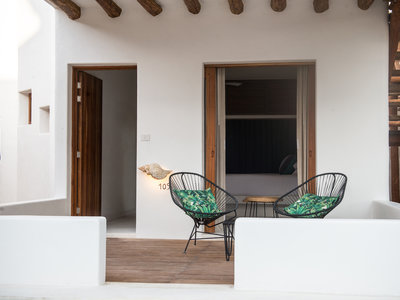 Residential example junior suite private pool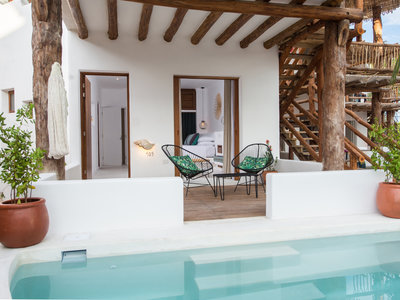 Residential example junior suite private pool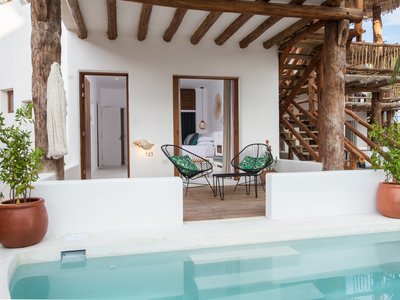 Residential example junior suite private pool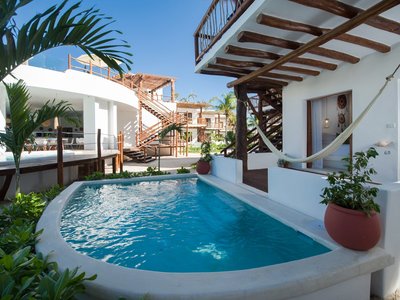 Residential example junior suite private pool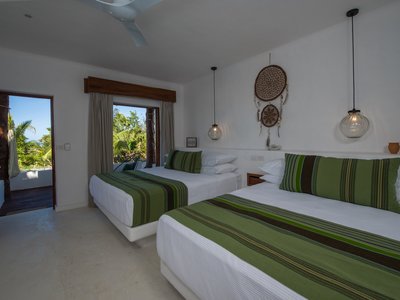 Residential example junior suite private pool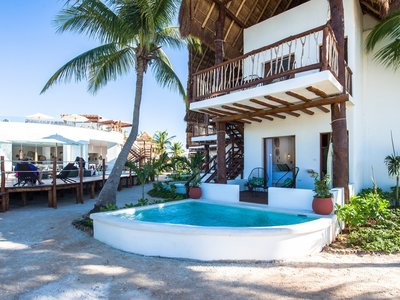 Residential example junior suite private pool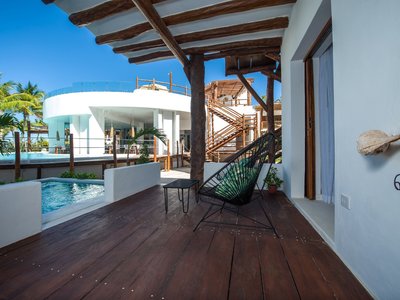 Residential example junior suite private pool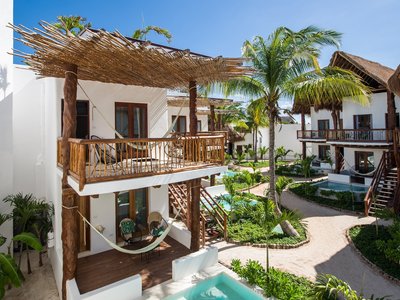 Residential example junior suite private pool
(Please note: The illustrations are living examples)
---
Junior suite (JSX1), junior suite, non-smoking rooms
approx. 28 m²

Total number of rooms in this room type: 1, layout as follows: combined living room/bedroom

1 king size bed

Air conditioning: free of charge, cold

Safe: without charge

ceiling fan

Minibar: for a fee

Telephone, Internet: WLAN/WiFi: free of charge, TV: flat screen, satellite TV

Shower, toilet, hair dryer, cosmetic mirror

Balcony: with seating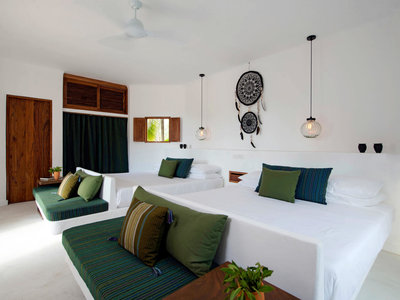 Living example junior suite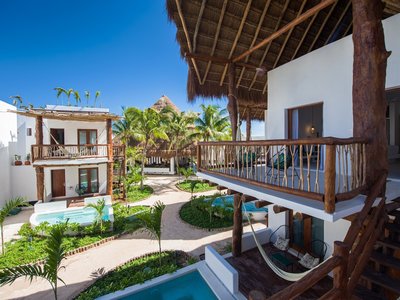 Living example junior suite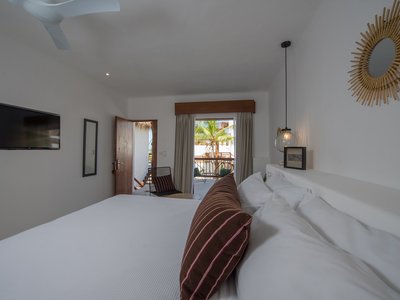 Living example junior suite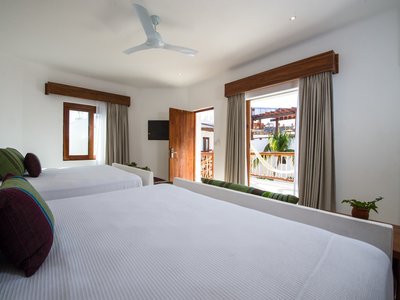 Living example junior suite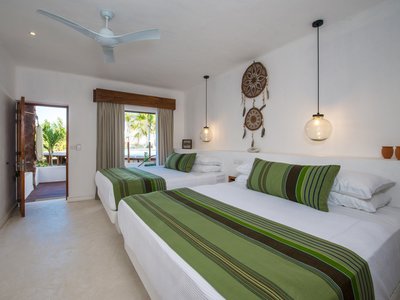 Living example junior suite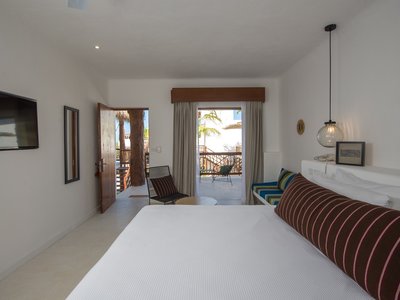 Living example junior suite
(Please note: The illustrations are living examples)
---
Junior suite superior (JSX3), junior suite, non-smoking rooms
approx. 30 m²

Total number of rooms in this room type: 1, layout as follows: combined living room/bedroom

Air conditioning: free of charge, cold

Safe: without charge

ceiling fan

Minibar: for a fee

Telephone, television: flat screen, satellite TV

Shower, hairdryer, cosmetic mirror

Balcony or terrace: with seating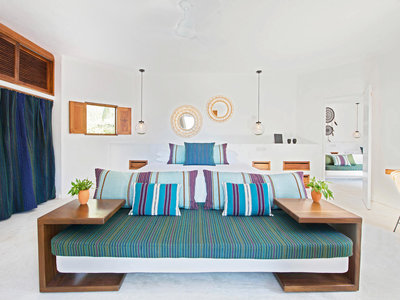 Example of living in junior suite superior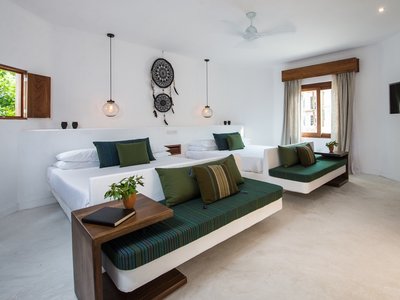 Example of living in junior suite superior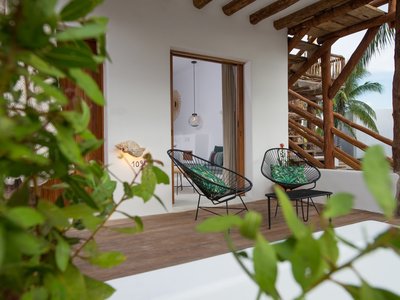 Example of living in junior suite superior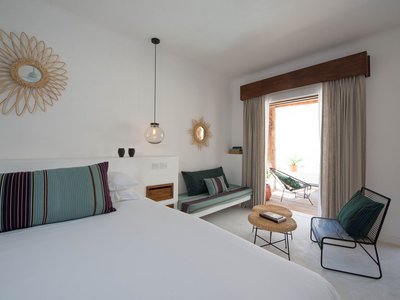 Example of living in junior suite superior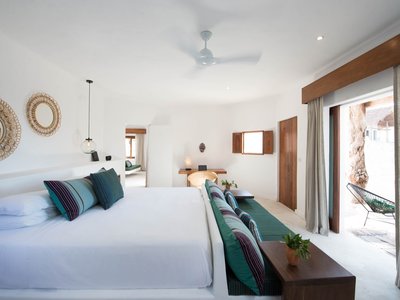 Example of living in junior suite superior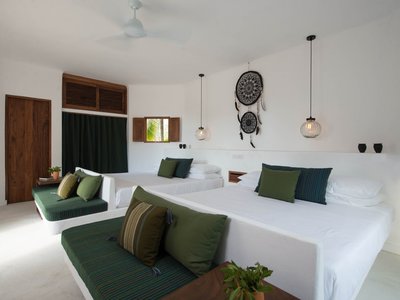 Example of living in junior suite superior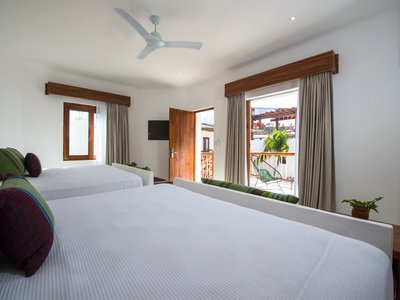 Example of living in junior suite superior
(Please note: The illustrations are living examples)
Included

Villas HM Palapas del Mar 4★

Not Included

Individualni polasci

Primer cena po osobi

Avionski prevoz

Šta je uključeno u cenu

TipUsluge
Lokacija ture
LOCATION AND SURROUNDINGS
Directly on the white sandy beach, beautifully embedded in the surrounding nature. It is approximately 180 km to Cancun Airport. Transfer time: about 3 hours
POSITION
first beach location, quiet
Beach: sand, loungers: free of charge, parasols: free of charge
ROOM INFO
---
Junior Suite Private Pool
Junior Suite Private Pool (JSX2), Junior Suite, Non-Smoking Rooms
approx. 28 m²
Total number of rooms in this room type: 1, layout as follows: combined living room/bedroom
2 queen size beds (1.8x2cm)
Air conditioning: free of charge, cold
Safe: without charge
ceiling fan
Minibar: for a fee
Telephone, television: flat screen, satellite TV
Shower, toilet, hair dryer, cosmetic mirror
Terrace: with seating, with private pool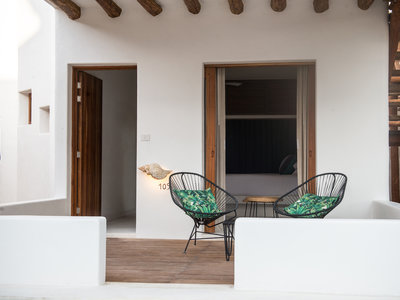 Residential example junior suite private pool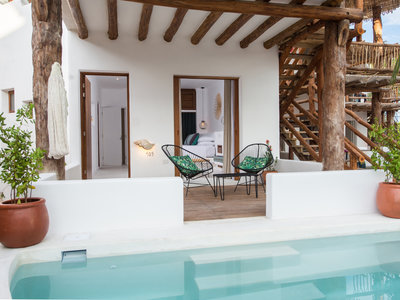 Residential example junior suite private pool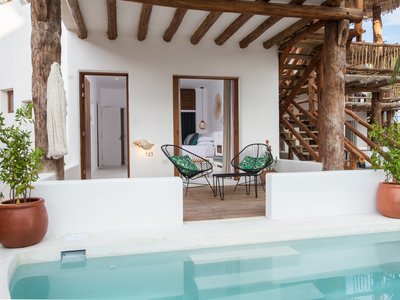 Residential example junior suite private pool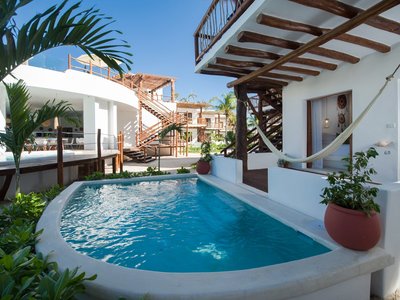 Residential example junior suite private pool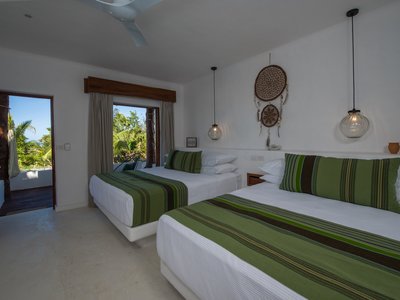 Residential example junior suite private pool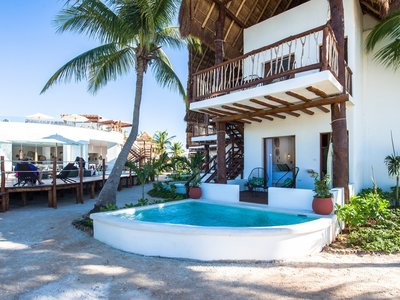 Residential example junior suite private pool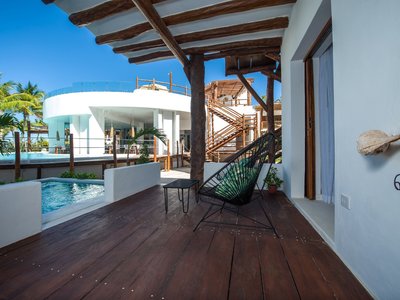 Residential example junior suite private pool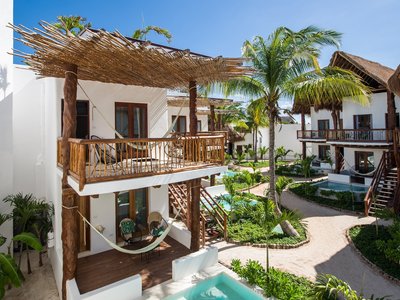 Residential example junior suite private pool
(Please note: The illustrations are living examples)
---
junior suite
Junior suite (JSX1), junior suite, non-smoking rooms
approx. 28 m²
Total number of rooms in this room type: 1, layout as follows: combined living room/bedroom
1 king size bed
Air conditioning: free of charge, cold
Safe: without charge
ceiling fan
Minibar: for a fee
Telephone, Internet: WLAN/WiFi: free of charge, TV: flat screen, satellite TV
Shower, toilet, hair dryer, cosmetic mirror
Balcony: with seating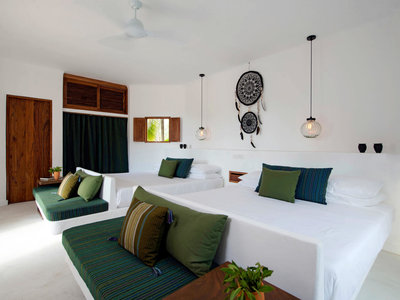 Living example junior suite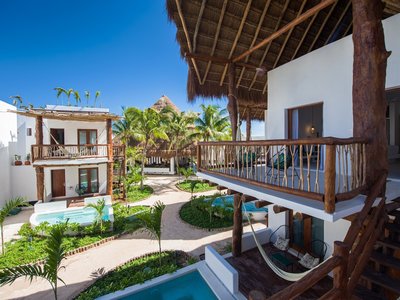 Living example junior suite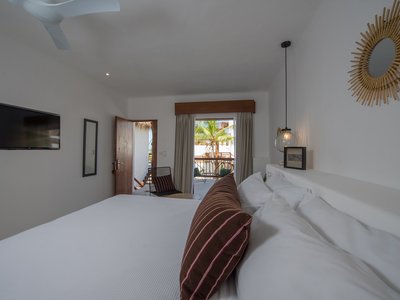 Living example junior suite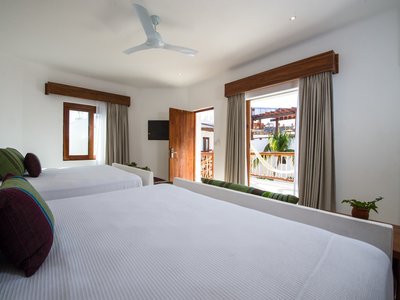 Living example junior suite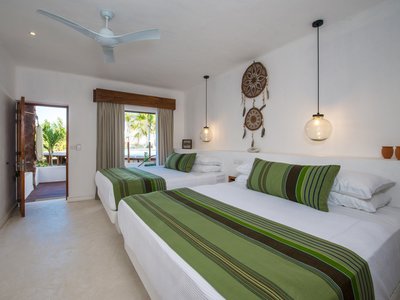 Living example junior suite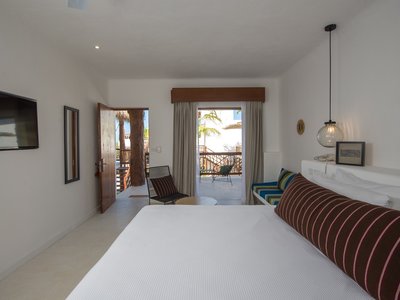 Living example junior suite
(Please note: The illustrations are living examples)
---
Junior Suite Superior
Junior suite superior (JSX3), junior suite, non-smoking rooms
approx. 30 m²
Total number of rooms in this room type: 1, layout as follows: combined living room/bedroom
Air conditioning: free of charge, cold
Safe: without charge
ceiling fan
Minibar: for a fee
Telephone, television: flat screen, satellite TV
Shower, hairdryer, cosmetic mirror
Balcony or terrace: with seating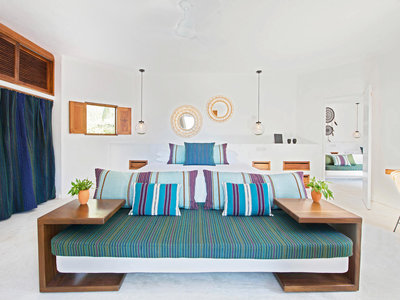 Example of living in junior suite superior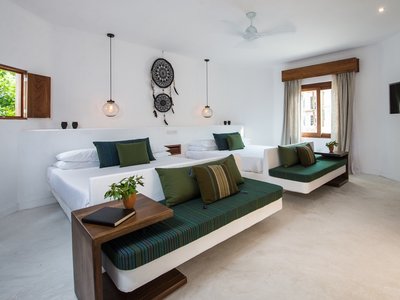 Example of living in junior suite superior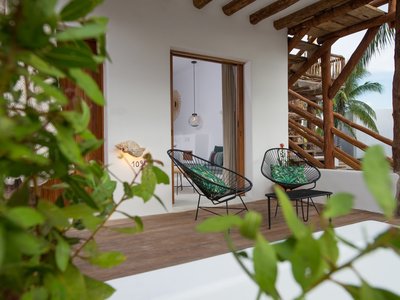 Example of living in junior suite superior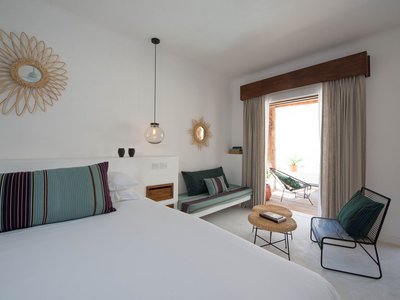 Example of living in junior suite superior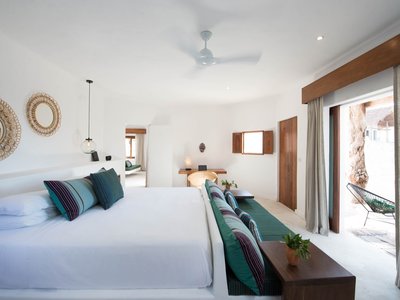 Example of living in junior suite superior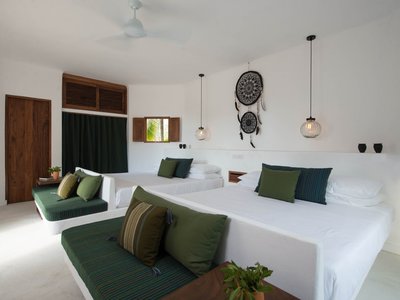 Example of living in junior suite superior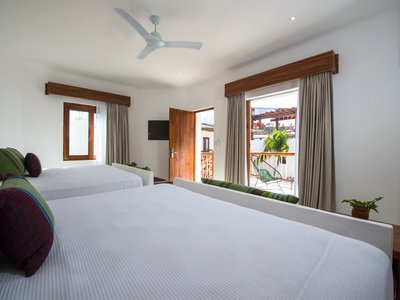 Example of living in junior suite superior
(Please note: The illustrations are living examples)